Glitter tattoos have become the latest trend in the world of body art, adding a touch of dazzle and glamour to any event or celebration. Whether you're planning a birthday party, a festival, or just a fun gathering with friends, glitter tattoos are sure to be a hit. In this article, we'll delve into the magical world of glitter tattoos, exploring their charm, application process, and why they're a must-have for your next shindig.
Applying Glitter Tattoos: A Step-by-Step Guide
Applying glitter tattoos is a breeze, making them a fantastic option for parties and gatherings. Here's a simple step-by-step guide to creating these dazzling masterpieces:
Clean and Dry Skin: Ensure the application area is clean and dry. This helps the tattoo adhere properly and last longer.
Stencil Placement: Choose a stencil design and place it on the desired area of your skin.
Glue Application: Gently apply a skin-safe adhesive over the stencil. Make sure to cover the entire design.
Glitter Magic: Time to add the sparkle! Carefully sprinkle glitter over the adhesive-covered stencil. Feel free to mix different glitter colors for a stunning effect.
Press and Peel: Gently press the glitter down with a clean, dry cloth. Then, carefully peel off the stencil to reveal your magnificent glitter tattoo.
Final Touches: If you'd like, you can add a touch of glitter-free body powder over the tattoo to set it and prevent any excess glitter from sticking.
Where to buy Glitter tattoos
Here are some of our favorites.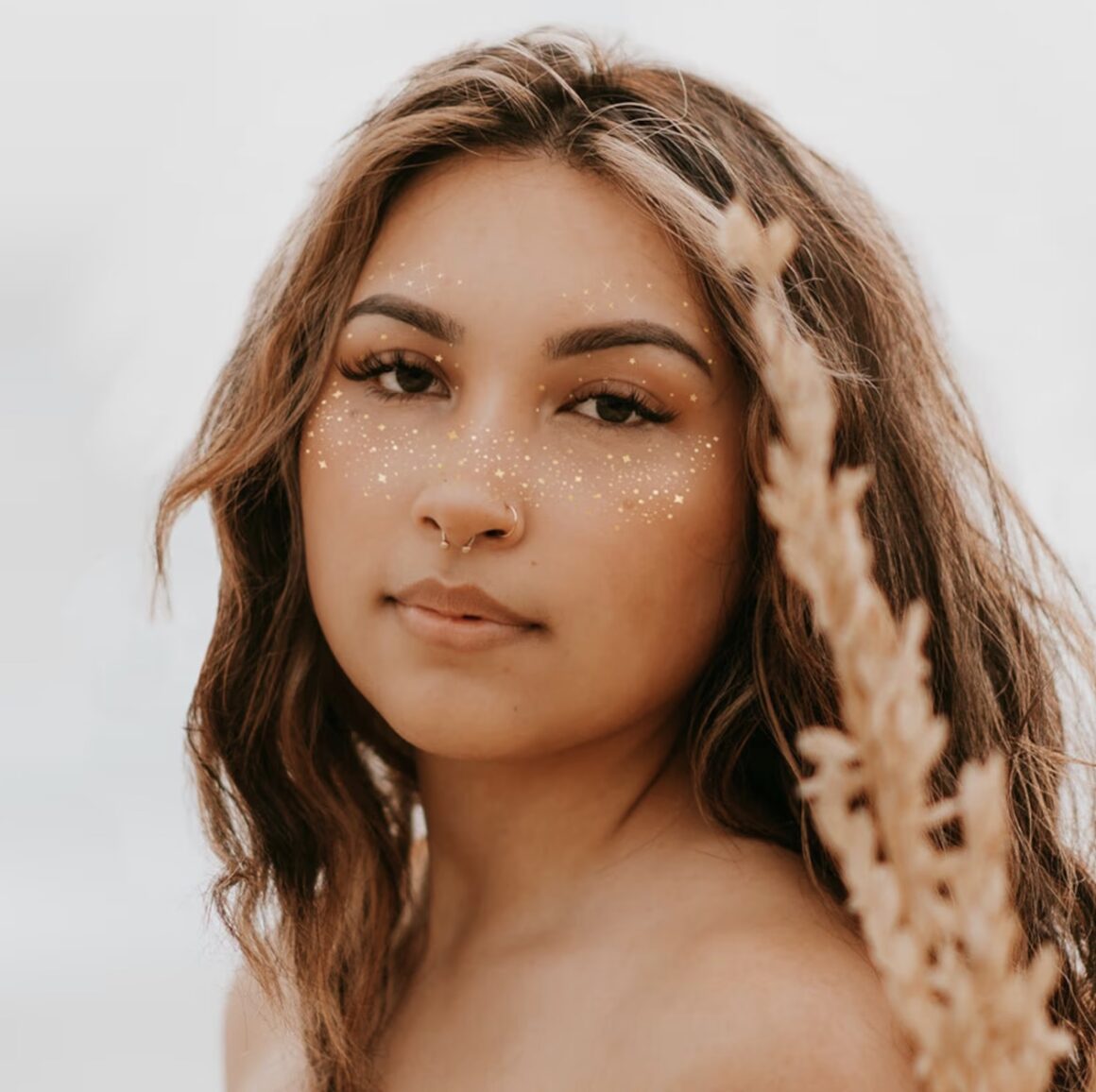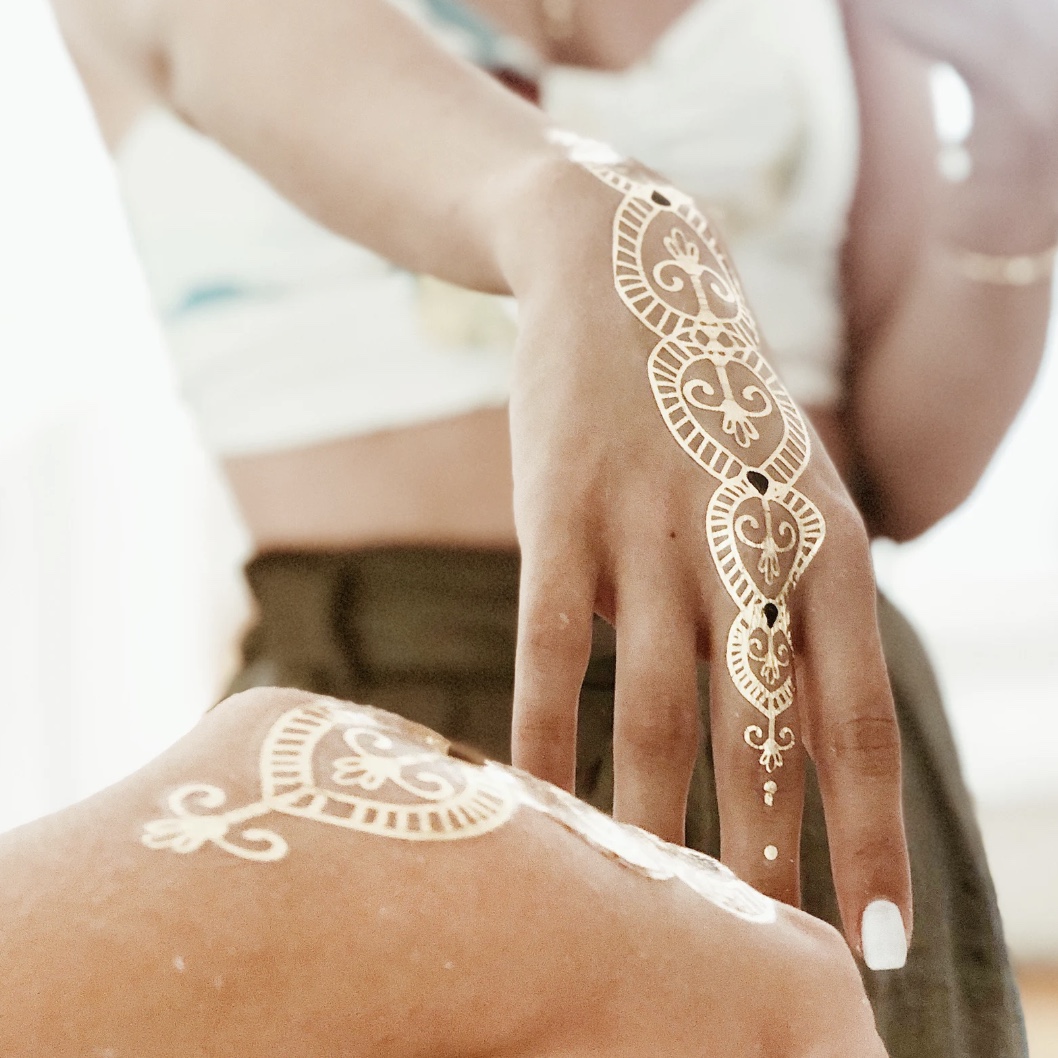 The Glittering Allure of Glitter Tattoos
Imagine a world where temporary tattoos aren't just simple designs but shimmering works of art. Glitter tattoos make this dream a reality, bringing a touch of glitz to your skin. These stunning creations come in a variety of colors, shapes, and sizes, allowing you to express your unique style and personality. Whether you prefer delicate flowers, fierce animals, or funky geometric patterns, there's a glitter tattoo to suit every taste.
Why Glitter Tattoos are a Must-Have
Glitter tattoos offer numerous advantages that set them apart from traditional temporary tattoos. Their mesmerizing shine instantly grabs attention, making them a fantastic conversation starter at any gathering. Additionally, these tattoos are water-resistant and can last for several days, allowing you to enjoy their radiance for an extended period. They're also safe for all skin types and ages, making them a wonderful choice for both kids and adults.